Email sign-ups are a great way to get more people on your mailing list and convert them into paying customers. The key is to do it in a way that doesn't feel like you're spamming them.
There are many ways to do this, but the best ways are usually those that involve something of value in return for their email address. For example, you can offer them a coupon for their first order, access to exclusive content, or an opportunity to win a prize. Also, something like "subscribe to our newsletter and get 10% off your next purchase
Another way to make your email capture form more appealing is by making it personal. This means that the company should use your name in the email, which will make you feel more special and important.
The best part about these strategies is that they work!
What is an E mail Signup?
This is a form on a website that asks visitors to provide their contact information. The visitor may be required to provide an email address, name, gender, and other personal information.
The data collected through these forms are directly added to your mailing list, helping you communicate with your target audience about products or services that are relevant to the visitor's interests.
These sign-up forms are considered a strategic part of digital marketing for sharing messages and newsletters to lead generation, conversions, announcing special deals and discounts, and much more.
We have identified the most popular and effective types of forms you can use on your website:
 1. Pop-Up Forms
Pop-up form is an online form that "pop up" on the screen in front of a visitor when they visit a website. The visitor is expected to interact with the form by filling it out or clicking away from it before they can see any other content.
These forms are often used for collecting email addresses, but there are many different types of information that can be collected through them, including contact information, purchase details, and more. Pop-up forms are one of the most effective ways to increase conversions on your website.
2. A sidebar form
This is a more subtle approach as it just appears on one side of the screen and asks visitors if they want to subscribe or not.
The first step in increasing your sidebar email signup form is having a compelling call-to-action (CTA). A CTA is any button or link that encourages visitors to your site or blog post to subscribe and join your mailing list.
3. Landing Page Forms
Landing Pages are the first impression of a company to a visitor. It is important that they are designed with the user in mind.
The signup form on the landing page should be easy to fill out and should not ask for any information that is not necessary for signing up. The form should be responsive and designed to drive client engagement on the website.
4. The "lead generation" form
The "lead generation" form is used for collecting contact information for sales prospects, such as name, title, company name, and phone number.
5. The "data capture" form
The "data capture" form is used for collecting any type of information from
How To Make Your Sign-Up Form Stand Out
Need to skyrocket your subscribers? In this article, we will go over the best practices for designing a signup form that will help you get more email subscribers.
Designing a great signup form is one of the most important aspects of your marketing strategy. It can be the difference between getting 10 new subscribers or 10,000 new subscribers.
This article will take you through what to include in your signup form and how to make it stand out from all other forms on your site or blog.
1. Sign-up Prime Placement
Email signups are one of the most important metrics for any business. A lot of businesses spend a lot of time and money on getting more email signups.
There are some things that you can do to increase your email capture form. You can make your email capture form visible, offer discounts or freebies to people who subscribe and have a strong call to action that grabs your audience's attention instantly.
MailChimp makes its signup visible to grab the attention of the visitors.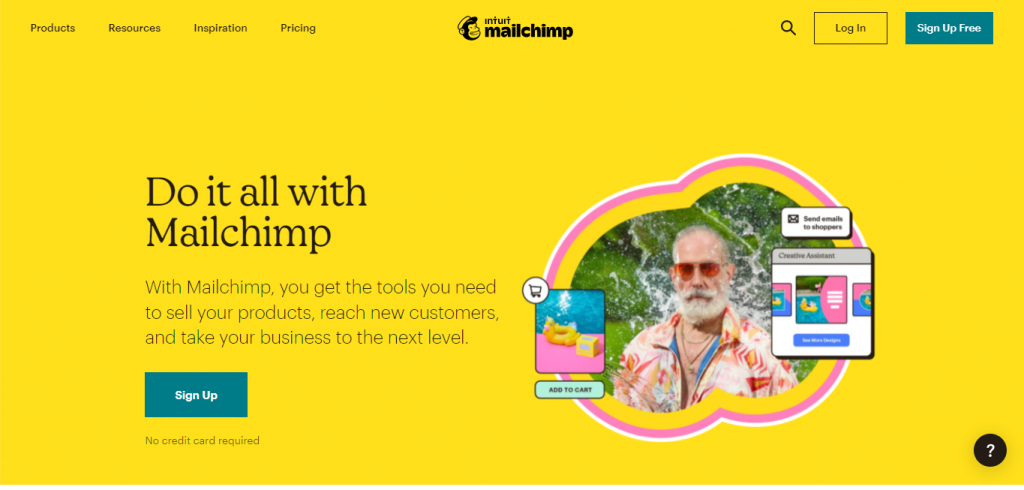 2. A Clear Call To Action
Email signups are crucial to the success of any business. They provide a channel for your company to reach out to potential customers and subscribers. But in order for email signups to work, you need a clear call-to-action (CTA).
The CTA is what prompts people to take the desired action. It should be clear and concise so that people know exactly what they're signing up for or giving their email address for.
Questioning how easy and efficient email signup appears to be? Check out these examples.
Kate Spade:

Monica Vinader:

3. Autofill
Manual entering of details in the signup forms can make the whole process seem unnecessary and tedious to users, make it flawless by leveraging autofill options using social media or Google sign-in options.
There are many companies that are currently using automated email capture forms. They use them for a number of reasons. One is to increase the conversion rate on their website. Another is to capture the email address of their visitors so they can send them marketing emails later.
Some companies have been able to see an increase in email signups by as much as 10% when they use auto-fill forms on their website.

4. Make your email signup simple and not too time-consuming
Email signups are always a challenge. You want to make it simple and not too time-consuming but you also want to provide enough value to the user.
Here are some creative ways how you can get more people to sign up for your email list:
1) Offer a free ebook or video series that they can download after they sign up. This will help them remember why they signed up in the first place and give them something of value that they can enjoy.
2) Use an email list building service like MailChimp or Aweber. These services offer templates that you can customize with your brand colors, logo, and text. They also have a variety of tools for creating engaging content for your subscribers like surveys, quizzes, and competitions (among others).
This signup type by Toms completely illustrates how simple email capture forms ought to seem.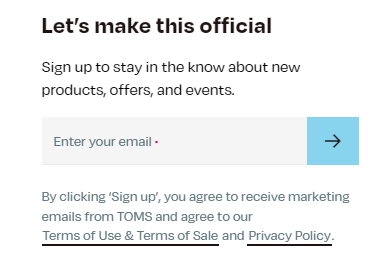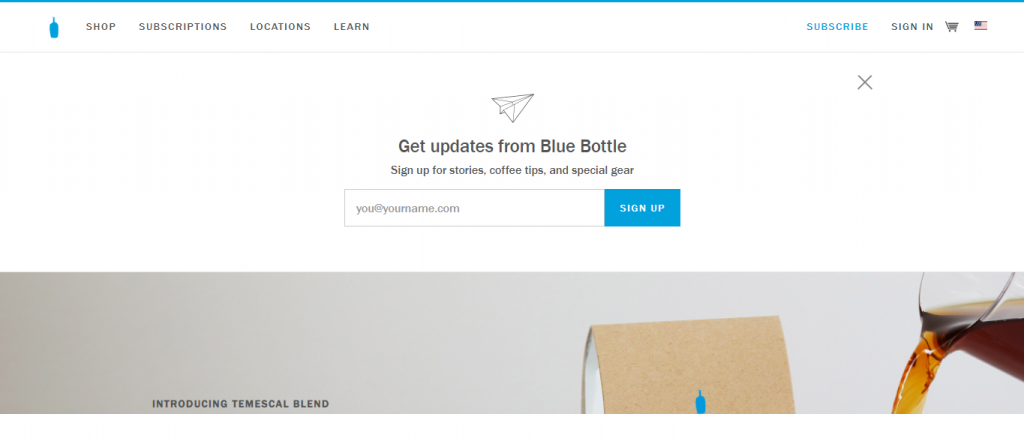 5 Set Clear Expectations
Overpromising and under-delivering is a cardinal sin in terms of building a list. Be as clear as possible with your subscribers.
In this section, we will cover how to set clear expectations for your email signups.
There are three main types of email capture forms:
– A free trial that is limited to a certain number of days or features
– One-time purchase
– Recurring subscription.
It's important to set clear expectations for what you want from your customers when signing up for your email list. Here are a few examples:
– "If you're interested in learning more about our product, please sign up."
– "We'll send you our latest blog posts."
– "When we release new products, the first to know will be our subscribers."
This e-mail capture form type by Vogue supplies a masterclass on setting expectations.

6. Offer Email Signup Incentives
Offering incentives to potential customers to sign up for your email list is a great way to grow your business. It is an effective marketing strategy that can help you reach more people.
An offer email should be short, concise, and compelling. It should also offer something of value in return for signing up for the email list. The best offers often include discounts or freebies, but you can also offer exclusive content or early access to new products as incentives.
Check out how Stelton incentivizes their visitors to signup.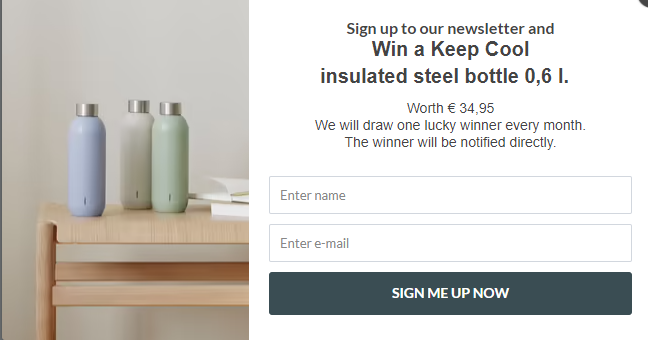 Aside from stating your incentives, you may visually make it as nicely as possible as Stelton has indicated here to attract your visitors.
7. Leverage Social Proof
As marketers, we know that email signups are a crucial part of our marketing strategy. But how can we increase the number of people signing up for our newsletters? Social Proof is a powerful tool that can be used to increase email signups and drive more traffic to your site.
Social Proof is the idea that if others are doing something, it's safe for you to do it too. It's also called "The Herd Instinct" or "Bandwagon Effect". This phenomenon was first observed in 1847 by Scottish social psychologist Charles Mackay in his book "Extraordinary Popular Delusions and the Madness of Crowds". He noted that people who were drawn into these social delusions were not only gullible but also irrational and lacking in self-control.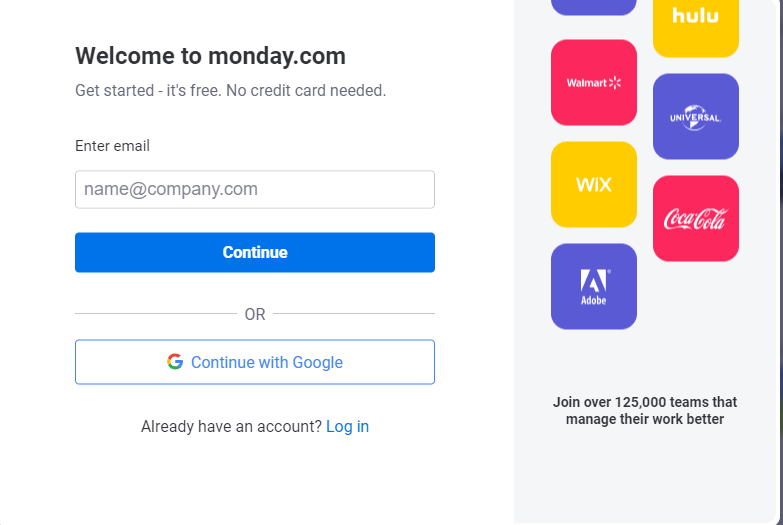 8. Offer Opt-In Box To Indicate Preferences
The purpose of email signups is to increase the number of email subscribers. However, we need to make sure that we are not annoying the visitors and making them unsubscribe. One way to do this is by adding an Opt-In Box that indicates preferences.
If you are interested in receiving updates on our new products and services, please check the box below.
If you would like to receive emails from us about our new products and services, please check the box below.
Check out this signup form from Allbirds.

Email Sign-up Best Practice
Wrapping It Up
An email signup form is a crucial part of any digital marketing outreach strategy that turns your visitors into customers. Invest your resources to create one that will increase your email subscriber's list to close the gap between lead generation and conversions.
Recommended Reads: How to set up a successful automated email campaign